Former "Real Housewives of Orange County" star Vicki Gunvalson has made a shocking allegation.
The star, 59, split from her fiancé Steve Lodge in September 2020, and now it seems that there was more to the situation than it initially seemed.
On Friday, Gunvalson's friend and co-star Tamra Judge took to Instagram to share a message of support for her pal, encouraging Gunvalson to "whoop it up" because "no one is worth it girl. Especially after what you allegedly found out last night!"
"You are beautiful, you are strong, you are smart! Don't let anyone tell you any different (I will be screening all guys that want to date Ms. Gunvalson in the future)," Judge continued. "New show idea: 'filling Vicki's love tank' as we drive to different cities in a FAMILY VAN in search of Mr. Right -whooping it up."
'REAL HOUSEWIVES' STAR VICKI GUNVALSON'S FIANCÉ ANNOUNCES RUN FOR CALIFORNIA GOVERNOR
Gunvalson then took to the comment section to not only thank her friend, but to explain what happened, first admitting that her "picker is obviously off" when it comes to finding men.
"He used me, he lied to me, he's been dating a 36-year-old and is not what he portrays. himself to be," Gunvalson claimed, per TooFab. "No Christian man would do what he's done."
Judge joined in on the accusations, adding: "While sleeping in your bed running for governor, using your followers."
'REAL HOUSEWIVES' STAR VICKI GUNVALSON SHARES WHY HER FIANCÉ STEVE LODGE SHOULD BE GOVERNOR OF CALIFORNIA
Lodge ran for governor of California earlier this year when Gavin Newsom's tenure was threatened by a recall vote. The standing politician easily squashed his competition, however, including the 63-year-old Lodge.
Gunvalson claimed that while she was on business, her former fiancé brought his girlfriend to the reality star's condo in Mexico.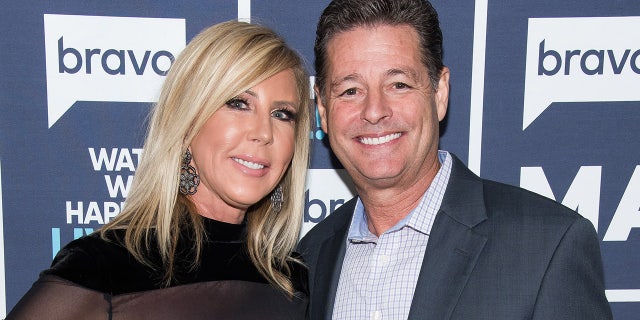 "He's been flaunting around my town in [Orange County] making out in public spaces," she continued. "It's disgusting."
Another fan asked whether Lodge was cheating, and Gunvalson simply said, "yep," and suggested fans unfollow him.
Lodge, however, offered up a statement to TooFab, pushing back against the allegations.
'REAL HOUSEWIVES OF OC' ALUM VICKI GUNVALSON SLAMS LISA RINNA, MORE BRAVO STARS OVER THEIR REALITY TV CAREERS
"Vicki and I ended our engagement and relationship in December of 2020. I did this in person verbally and explained it to her in writing," he said. "We had not been in an intimate relationship since September of 2020. I have been living in Puerto Vallarta in my own condo, not hers since the beginning of 2021. We remained friends, but it was clear to me Vicki was still waiting [for] more, which I told her was not possible."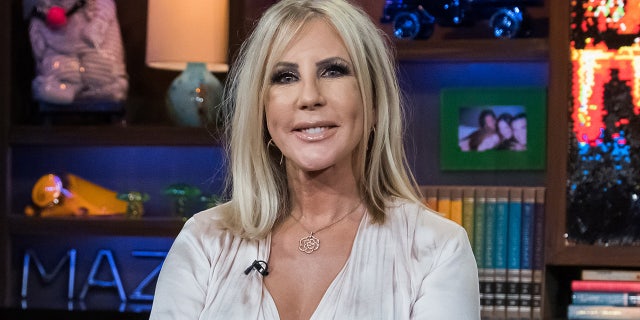 The former gubernatorial candidate added: "I wanted to move on with my life and I could not do that with Vicki. I'm sorry that Vicki can not [accept] this, but it was time."
CLICK HERE TO GET THE FOX NEWS APP
He continued, calling the cheating allegations "absolute lies," "very disappointing and disingenuous."
CLICK HERE TO SIGN UP FOR OUR ENTERTAINMENT NEWSLETTER
"But I cannot say I'm surprised. She should not be dragging Tamra or anyone else into her lies," he concluded. "With that being said, I still wish her all the best."